Zenon Schoepe 14 Sept 1959 – 10 Apr 2016
Zenon Schoepe, the founder and Editorial Director of international pro audio magazine Resolution, passed away on 10 April. He was 56 years old, writes Joe Hosken.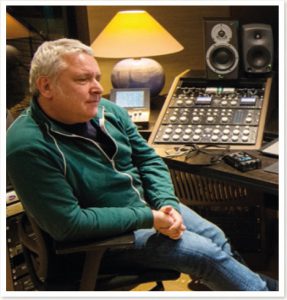 After successfully completing a degree in microbiology at Queen Elizabeth College, University of London, Schoepe began his career in publishing as a trainee journalist with International Thomson, where his first job was on the British Journal of Hospital Medicine. This was followed by spells on a number of other titles but a lifelong passion for music making, song writing and home recording soon saw him gravitate to an editorial role on the UK-based Sound Engineer and Producer magazine in the late 1980s.
Following this he developed a busy freelance career writing for, amongst others, publications such as Billboard, Mix and Pro Sound News. After a period working as Executive Editor on market leading Studio Sound magazine, in 2002 Schoepe launched and edited Resolution magazine. It quickly became recognised as one of the world's most respected brands serving the worldwide professional audio community with an enviable reputation for insightful analysis, unbiased reviews and informed opinion.
As well as having a passion for pro audio, Schoepe was a keen cyclist, often taking part in public races on internationally known routes such as the Paris Roubaix and the Tour of Flanders. A love of live music, travel, cooking and fishing was underpinned throughout by his unwavering commitment in his role of devoted husband and father. He will be missed by everyone who had the privilege of knowing him.
THE FUTURE
Rest assured that Resolution's excellent team of writers and contributors will continue to maintain the level of independent, unrivalled coverage of the pro audio industry that its readers have come to appreciate and expect.
Susan Schoepe and the Resolution team.
© Resolution Magazine