FELLOWSHIP of the Institute ('FIPS') can be awarded at the discretion of the Executive Committee following nominations from members (including existing Fellows).
To qualify for consideration for Fellowship of the Institute, a person must be:
"Operationally outstanding in their area and/or have performed a long, honourable and highly regarded service to the IPS and/or to Professional Sound"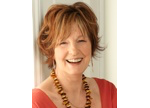 Vivienne Dyer began working at Rycote in 1985 when the company was run by its founder, John Gozzard and a mere handful of employees.
More...
We pay tribute to our deceased Fellows.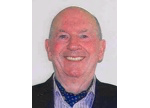 A BBC TV sound supervisor, renowned in the LE field, appointed in 1993. On leaving school Hugh Barker qualified at the British School of Wireless Telegraphy and then joined the International Marine Radio Company, serving for three years as a radio officer in the Merchant Navy. After completing his National Service in the RAF, where…
More...