FELLOWSHIP of the Institute ('FIPS') can be awarded at the discretion of the Executive Committee following nominations from members (including existing Fellows).
To qualify for consideration for Fellowship of the Institute, a person must be:
"Operationally outstanding in their area and/or have performed a long, honourable and highly regarded service to the IPS and/or to Professional Sound"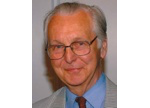 After a long career in the recording industry Ron became the original editor of the Institute's journal Line Up.
More...
We pay tribute to our deceased Fellows.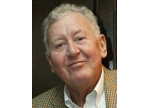 When he retired as chairman of the Lansdowne group of studios in may 2010 Adrian told the IBS he had been 58 years in the business starting by sweeping up dog-ends at IBC studios. His connection with broadcasting began in the 1950s
More...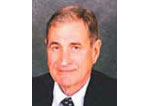 Ray Dolby was mainly responsible for the development of the electronic aspects of the Ampex videotape recording system in the early 1950s.
More...