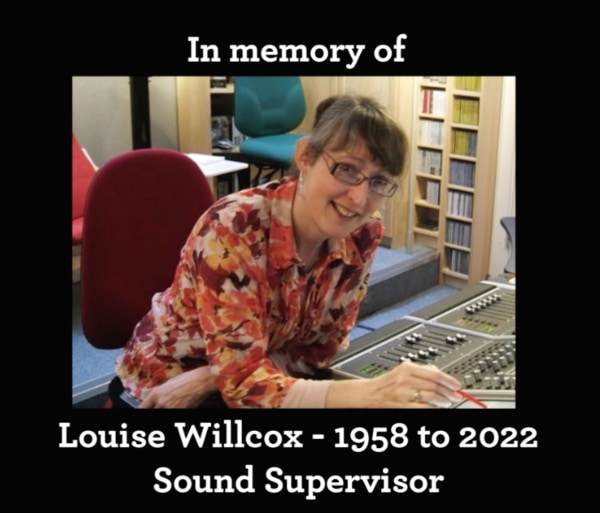 The IPS are shocked and saddened to report that our long-standing member, EC member, Sound Supervisor, but most of all our friend, Louise Willcox, passed away unexpectedly Sunday 18th December 2022.
Louise was a brilliant sound supervisor, a consummate professional, and an all round 'good egg', as she would have said. Louise was well known and highly respected for her Sound Supervisor work on Springwatch, Autumnwatch, and Winterwatch, as well as a host of other primetime TV shows.
Our thoughts are with Louise's family. RIP Louise Willcox, you will be very much missed.