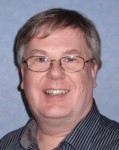 Music recordist (Freelance)
John Willett has been in the sound business for many years. He was with REW Pro-Audio in the late 70's/early 80's and also freelanced at LBC Radio in London (Sunday Supplement programme) winning the local radio prize in the UNDA festival of religious broadcasting in 1979. He joined Hayden Laboratories in 1985 and moved with the Sennheiser product line to Sennheiser UK in 1990, staying with them until early 2010.
He is now the Managing Director of Sound-Link ProAudio Ltd. who are the official UK distributor for: Microtech Gefell microphones, ME-Geithain studio monitors, the AETA 4MinX location recorder and the Maier sound "Turtle".
He is also well known as a classical music recording engineer and owner of Circle Sound Services. In 2007 he was elected President of the International Federation of Soundhunters (FICS – Fédération Internationale des Chasseurs de Sons) who organise the International Amateur Recording Contest. He is also a member of the Audio Engineering Society.