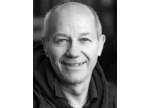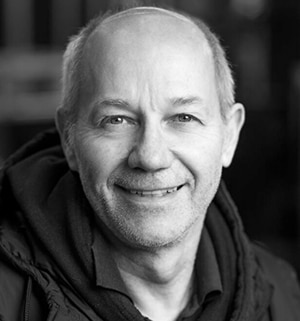 When Terry Tew started as a trainee in the sound department at the BBC in 1982, he already had a side hustle on the go, in the form of a small disco and PA hire business, covering local discos and  amateur dramatic events. Throughout his ten years at the BBC, he kept the little hire business going – perhaps he could see, already, that there might one day be openings for a larger, higher level, sound equipment company, hiring to a future model of the BBC and similar.
In 1992 the BBC were offering redundancies, and Terry made a decision to leave the BBC, to take the redundancy money, and to invest it into the expanding hire company. Producer Choice allowed many doors to open for Terry Tew Sound & Light. Terry bought a set of professional quality radio mics to fulfil a contract for Top of the Pops, and there was more to follow.
One of the founding principles at TTS&L was the service ethic of the company. If they didn't have kit available for a job, Terry would buy it or make it. Somewhere along the way TOTP asked if they could have gold vocal mics for the singers – Terry found some, bought them, and this created a stream of requests for 'blinged' microphones, which Terry was happy to satisfy.
The mid to late 90's saw TTS&L finding more funding in order to expand both sides of the business, Broadcast and Corporate. The company, still led by Terry, were being asked for custom built rigs for particular shows, like portable monitor racks for the Saturday morning kids TV shows, and other pre built racks that could just be rolled into studios ready to be used, whereas other hire companies at that time might deliver all the components for a kit, which you built up yourself.
The custom build jobs grew and grew, and more and more shows were booking kit from TTS&L. The service ethic, the bend over backwards attitude, the ability and willingness to custom build, the haven't got so we'll buy it attitude, were all paying off in the form of new clients coming in, and old clients coming back for repeat business. TTS&L were expanding in every way, larger premises, more staff, bigger kit (big SSL and Studer mixing desks), bigger PA systems for corporate events.
More recently TTS&L have been supplying staging and sound and lighting for huge corporate streamed events. They came up with a novel solution to the problem of parking big sound trucks in the West End, in the form of a trailer designed to have a flexible set of kit within, but small enough to fit into a single parking space. So successful is the trailer that they now have two.
The list of jobs that Terry Tew Sound and Lights have serviced is like a Who's Who of Broadcast and Corporate content making. Recent jobs include Ru Paul's Drag Race, a massive corporate where they set up live links from the Westminster Hall to the US, and live coverage of The King's Coronation Concert including the PA system (55 people at TTS&L prepping the kit).
Throughout all of the above – Terry has been a quiet, yet constant, friend and supporter of the Institute of Professional Sound. If the Institute need kit for one of our events, a phone call to Terry will sort it in moments. His support for the IPS has always been without question, and without any form of pay back. He has supplied radio mics, screens, projectors, mixers, PA systems, engineers, technicians of the highest calibre, without which….. we would have been without.
Terry is known for being extremely hands on. He will often visit a job whilst it is being rigged or wrapped, but he doesn't just visit to glad hand – he genuinely enjoys being part of the process of making a job happen. He can regularly be found pushing flightcases back to a truck during a get out. This is typical of Terry's attitude to work, jobs, and running the company – to get involved in order to see how to make things better, more efficient, and streamlined.
The Institute of Professional Sound are delighted to award Terry Tew a Fellowship, for services to the sound industry, broadcast & corporate events, and to the Institute. Congratulations Terry Tew, Fellow of the Institute of Professional Sound.