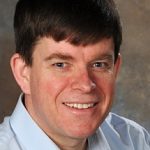 CHAIRMAN       
TV Sound Supervisor (Freelance)
Julian has been working in TV Sound since 1985, Most of that time has been in BBC Outside Broadcasts where he climbed the greasy poll of seniority up to Sound Supervisor. Since then he has chosen to leave the relative comfort of a staff job and now works freelance as well as running his own TV sound carry in and post production facility.
Julian's has an extensive credit list as Sound Supervisor, covering many TV genres including Sport, State Events, Music, Entertainment and Current Affairs.
Julian has recently campaigned the value of good sound and how sound is an essential part of a complete programme, complementing the pictures.